Restaurant L'Alternatif (website)
This is our main venue but we also sometimes meet at Le Bistrot A Vin, which is very close to L'Alternatif. Please always check the venue on meetup or on the calendar.
Location:
Place de la Pyramide  92 800 PUTEAUX  towards the Parking Villon,  Entrance under the staircase.
It is located halfway between La Grande Arche and L'esplanade de la Défense station : between the towers OPUS 12 and ARIANE, follow the marks on the floor and go down the stairs, like in the video below.
————————————————————————————————————————–
Treasure Map to find L'Alternatif: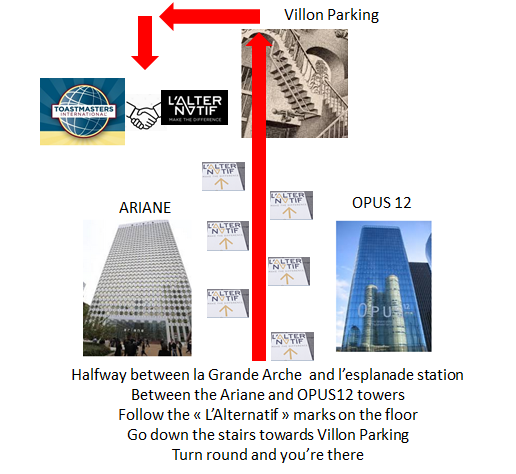 Overview of La Défense: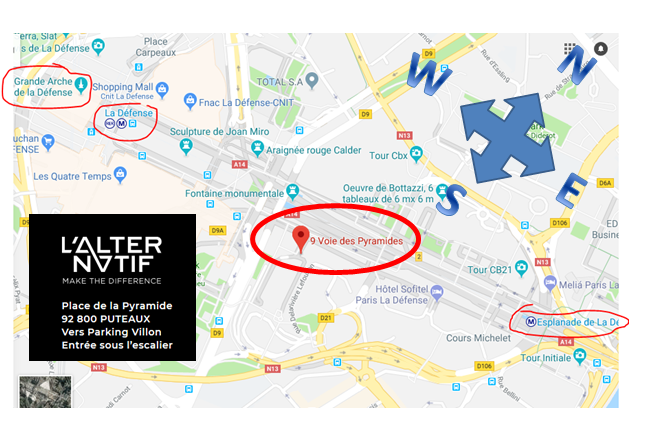 Overview of the pathway between OPS12 and ARIANE: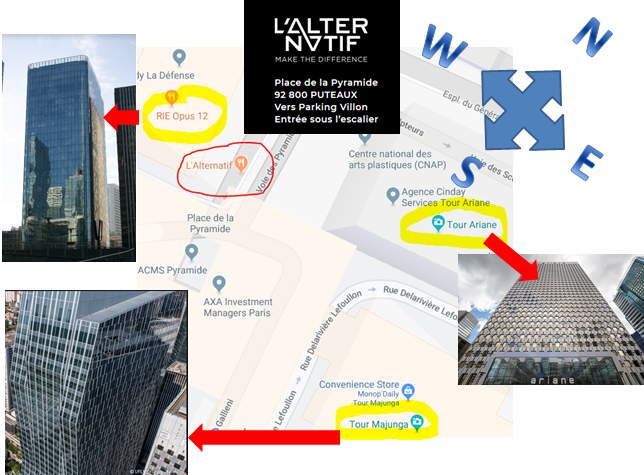 The Pathway (marks on the floor ):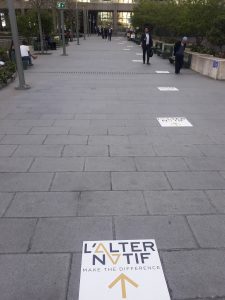 Villon Parking sign before the stairs: