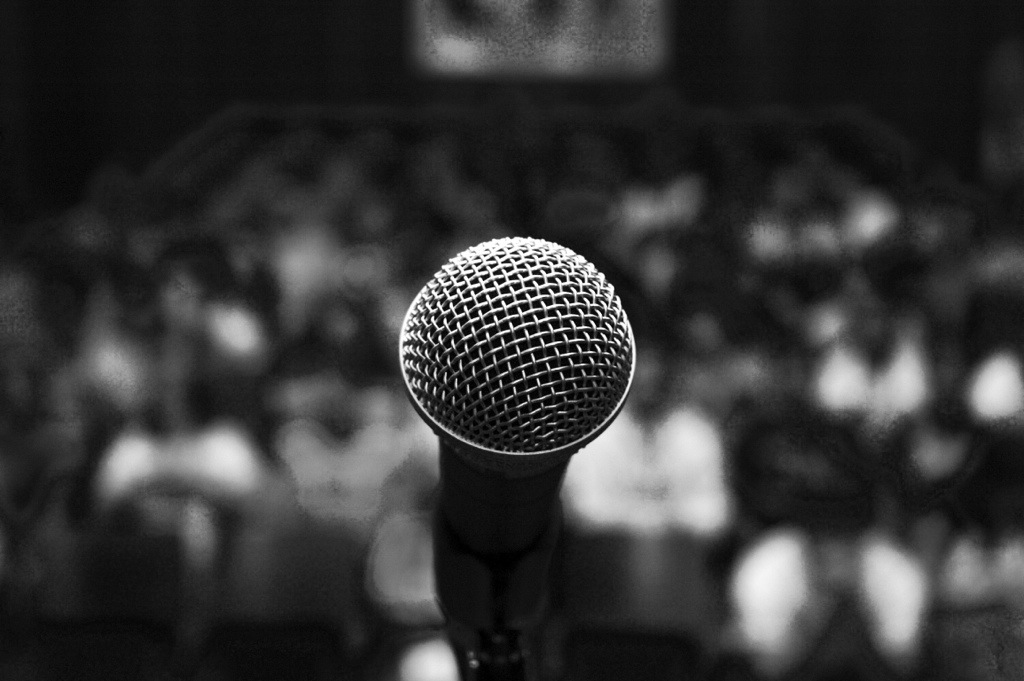 Everyone has their reasons for joining a Toastmasters Club, here's my story.
I moved to France for the second, but indefinite, time for a new job. Before I realized it, I was with my line manager for my first annual review. I was pleased as peaches with the feedback but one thing took me aback. She suggested that I take some training to improve my presentation skills.
Me? But I've been doing presentations since high school and in my different jobs. I even delivered my first public speech in front of 100 members of the local Rotary Club when I was 17. It's one of the basic job skills I thought I had mastered.
I took this feedback away and gave it more thought. I looked back at the first presentation I did in this new job. Sure enough, I remembered the heart palpitations and the nervous adrenalin while waiting for my turn to present. All previous speaking experience had dissipated.
It didn't matter how many presentations I've done before, presenting for the first time in a new environment to people you know or strangers will always be daunting. She was right. I wasn't the 100% confident public speaker that I could become.
I looked for some practical training in public speaking at a reasonable distance to my work or home. That's when I discovered the Toastmasters Club at La Defense.
Since attending the sessions regularly, I found Toastmasters offers more than your average public speaking training for three reasons:
Firstly, they give you a wide-range of support in public speaking. As a Toastmasters member, you receive different handbooks that help you become a more confident speaker; from delivering business presentations to being the next all-time best comedian.
Secondly, you meet people from far and wide. It takes networking and socializing to a different level. Sharing a common goal makes us a tight-knit community. I find it incredible that through a speech from someone you've just met, you can still get to know them on an intimate level and be inspired by them. I've learned about others' hopes and dreams, their fears and also what makes them tick. You're not likely to find that in another club.
Finally, it lets you further develop your leadership skills. You could take up a Club Officer position or even help out at the club as a grammarian, table topics speaker or timer. These are little nuggets of opportunities that lets you practice your speaking skills outside of giving your speeches.
Toastmasters is not like any other public speaking club. Not only are they serious and professional in supporting you in improving your presentation skills, they also offer you personal development in other ways. I haven't been a member for a year and I'm already learning lots. If you're interested in joining our club or one closer to you, get in touch and we'll point you in the right direction.